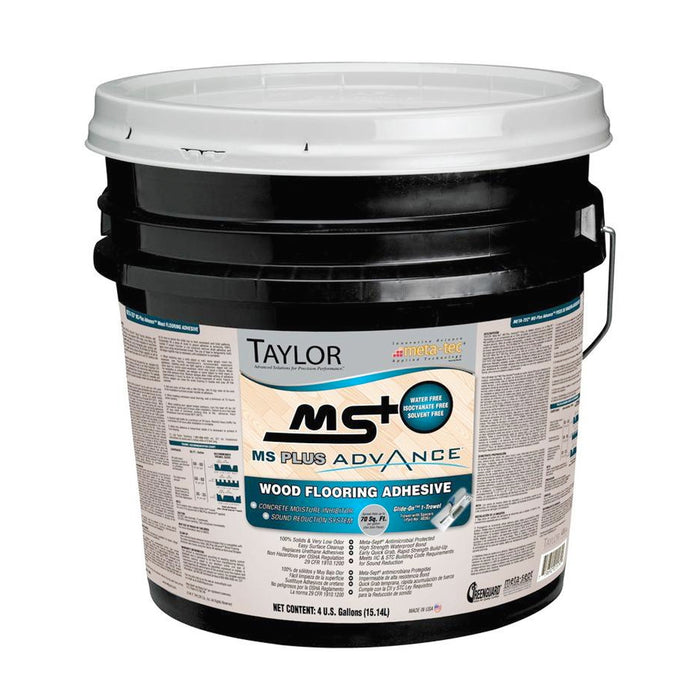 Taylor MS-Plus Advanced Wood Flooring Adhesive
MS-Plus® AdvanceTM Professional Wood Flooring Adhesive is one component 100% solids, cross-linking, MS polymer-based adhesive formulated for the interior installation of all thicknesses of solid/engineered wood, pre-finished and unfinished wood, bamboo, acrylic impregnated plank, and dry-back wood parquet flooring.
MS-Plus AdvanceTM has superior concrete moisture inhibition capability allowing it to become water resistant when fully cured, sound reducing Acous-Tec® Technology to help floors exceed IIC and STC building code requirements, and crack isolation that can fill cracks up to 1/8" wide.
This specially formulated adhesive has superior early strength buildup for immediate grab and quickly builds into a tenacious but elastic resilient bond as the adhesive cross-links.
Available in:
4-gallon buckets (15.14L)